175 Central Ave. S
Bethpage, NY 11714
United States
Company Established In
1935
HOURS OF OPERATION
M-F 8-5
CATEGORIES & HEADINGSdetails >>
Sarnow Food Group is a Master Redistributor in the Foodservice channel specializing to the Vending, Office Coffee Service, Concession, and Micro Market segments in the Northeast since 1935.

Sarnow Food Group currently operates out of a 113,000 square foot distribution center on Long Island, NY that serves the Northeast.

Our Sales and Customer Service teams are dedicated to providing you with a complete program of the products you need at competitive prices. As a family owned business, Sarnow Food Group's customers enjoy personalized service while experiencing first class service.


Vendor Showcase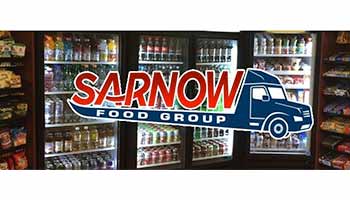 Over the years, Sarnow has transformed itself from a candy supplier to a full line master distributor handling Candy, Snacks, Beverages, Paper Goods, Janitorial, Coffee, Etc. Our fleet of trucks, tractor trailers and vans supply Theatres, Vendors, Office Coffee Service, Parks, Stadiums, Prisons, and other Foodservice accounts. read more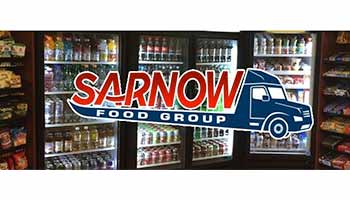 Over the years, Sarnow has transformed itself from a candy supplier to a full line master distributor handling Candy, Snacks, Beverages, Paper Goods, Janitorial, Coffee, Etc. Our fleet of trucks, tractor trailers and vans supply Theatres, Vendors, Office Coffee Service, Parks, Stadiums, Prisons, and other Foodservice accounts. read more